By Terry
Mascara Terrybly 8ml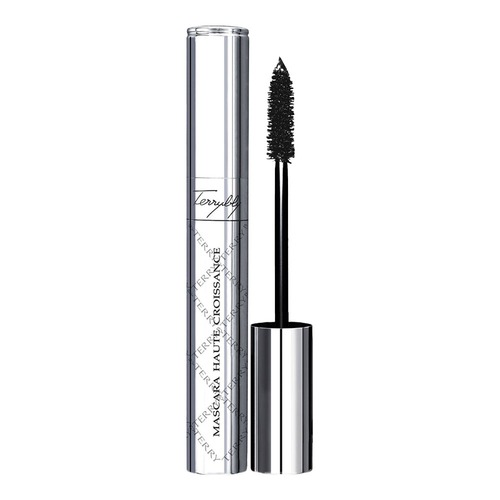 $69.00
$69.00
$69.00
$69.00
$69.00
$69.00
Black Parti-Pris
Moka Brown
Terryfic Blue
Mystic Orchird
Terrybleu
Purple Success
Free Shipping
About

The By Terry Mascara Terrybly is a tinted lash-lengthening serum that coats the lashes with black pigments while allowing them to gradually grow through regular use. It is enriched with Lumicoat® Care Technology that delivers lash volume, length and thickness for eyes that look gorgeous and well-defined.

Benefits

Boosts lash growth through regular use for eyes that look healthy and stunning
Formulated with with Lumicoat® Care Technology that volumises, lengthens and thickens lashes
Tested under ophthalmological control

Using a lash curler, gently squeeze your lashes from root to tip, holding it down once or twice.
Coat the lashes with mascara, starting from the base, wiggling the wand towards the tip. Let it dry.
The tip of the brush is ideal to adjust the effect or to make up the lower lashes in light movements.
All of our products are 100% authentic
ratings & reviews 2 Reviews
Anon
Black Parti-Pris - Adore this mascara
This mascara is filled with eyelash growth boosting goodness.  Having makeup on while you sleep is bad for you, but this  mascara washes off easily with water, which makes it easier for you to ensure your eyelashes are clean of makeup.  It doesn't get clumpy and it's smooth until it's after 6 months of use is up — which should be the time you throw out your mascara. 
Black Parti-Pris - Natural, separating and really black!!
The formula of this mascara is pretty wet, so it is not as dry and clumping (although I do like some sort of clumping for a fuller effect). It gives a really natural, separating effects on my lahses and holds the curls pretty well! can't wait to use it more and see if the 'serum' part of the mascara works!