EDIT FILTERS
Dr. Jart
Blue Label Hydrafull BB Cream SPF27 50ml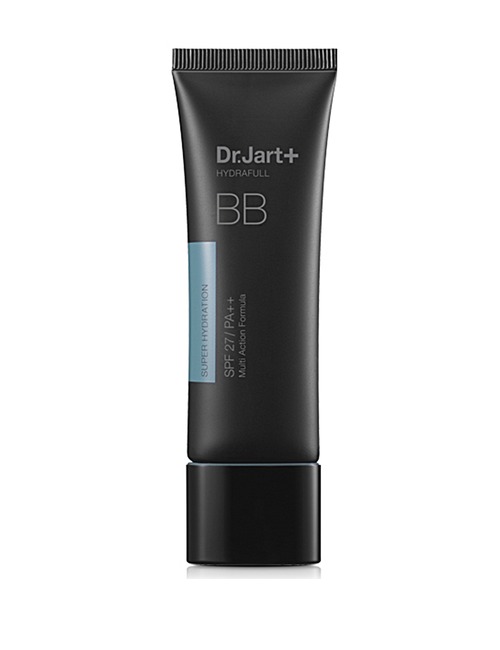 Blue Label Hydrafull BB Cream SPF27 50ml
S$35.00
Free Delivery above S$40.00
About

A single product that makes foundation, concealer, moisturizer and sunscreen redundant? It's possible with Dr.Jart Hydrafull Beauty Balm Blue Label! A great all-in-one product which provides light to medium coverage all day long, whilst hydrating skin and protecting it against sun damage and most importantly provides that enviable all over glow we all want! 

Benefits

Provides light to medium coverage, all day long
Protects against the sun with SPF 27/PA++
Regulates sebum production for healthy skin
The Water Holding formula provides a good moisture balance of the skin
Does not irritate, ideal for sensitive skin
Gives the skin a natural, matte finish
All of our products are 100% authentic
Customer Reviews
7 reviews
* Luxola has changed to Sephora, as of 1 February 2016.
Shermaine ng
My friend loves this
Helped a friend purchase this and she loves it! Her skin type is Dry, and this gives her quite a dewy, almost full coverage finish. Definitely a no-no to me (Oily, acne prone). But those with her skin type should try this out! I love that this is in a tube packaging; good to travel with, bring about, and of course most importantly- Hygienic! Follow me for pictorial short reviews! Instagram: shermaine.ng Email: shermainensm@gmail.com a
good
The first BB cream I've ever tried on was Dr. Jart's silver label. After hearing about the launch of a new formula I was excited to try i tout. I decided to give it a go since I had a good experience with Dr. Jart's silver label. This formula did not disappoint. It covers quite well, and it does not look obvious that you are wearing something on your face. It evens out your skin tone perfectly. It does come on a little ashy, but it will look more natural within a few minutes. It lasts quite a while too, at least 6 hours on me, with nothing put beneath or on top of it. Most importantly, it doesn't dry you out neither does it break you out. My friend who had sensitive skin and who would usually break out after using any type of face product tried this and it didn't make her break out. While I didn't regret this purchase I would probably stick to Dr. Jart's silver label next time. Tan pek han
Not oily at all!
Bb cream with hydration? It does what it says! I always opt for hydration in my skin care products, when I saw this, i quickly make my purchase without any hesitation. As it is focus on hydration, the texture is sure to be watery. Thus, the coverage is more to medium. But, this bb works best as a primer before any foundation which make ur foundation stay the whole day and it ease the foundation application too! Love it! Nur
Not the best coverage but so moisturising!
As my title suggests, the bb cream does not cover any blemishes. But it definitely evens out the skin tone. It looks better after it has settled for a few hours. It is SO moisturising as well. great product! Nicole a
Dewy
For those looking for a natural "skin" look, here's the BB cream for you. Super hydrating and great for people who has dry combination skin. Very dewy healthy look. Great SPF & coverage too. Buildable for those who need a higher coverage. Arin
Meh
As compared to Dr Jart Black Label BB Cream, this doesn't really do it for me. I like that it is lightweight but other than that it doesn't add much coverage. Also, after not using this product for a few months, the product completely turned to liquid and lost the cream consistency. It was a waste because I think I only used less than half of it and I had to throw it out ): Won't purchase this again but I prefer the Black Label instead. Jx
Definitely not my thing
Initially was tempted by all the raves and reviews here on luxola and online bloggers forums etc, but was really disappointed after buying. The aqua feature was quite moisturizing  but after application, in contact with any form of liquid be it water or perspiration, the bb cream surfaces and forms the creamy liquid mixture on the surface of your skin..... This makes it so inconvenient and unsightly especially when using it in a tropical climate like singapore. There're definitely better sunscreens out there that are cheaper and don't leave any residue when you perspire 
Welcome Gorgeous!
Want more love?
Get 20% off
Subscribe to our newsletter:
*Code will be emailed immediately to the email entered after valid email submission.
Discount is unique to user only and is not valid for multiple email accounts
Luxola Singapore IS NOW
Sephora Singapore!
LX Insider members will automatically be enrolled into the Sephora Beauty Insider program, where you will continue to have access to beauty benefits. You can access your account here, by using your Luxola login details.
SHOP NOW