FRESH
Sugar Lip Treatment Advanced Therapy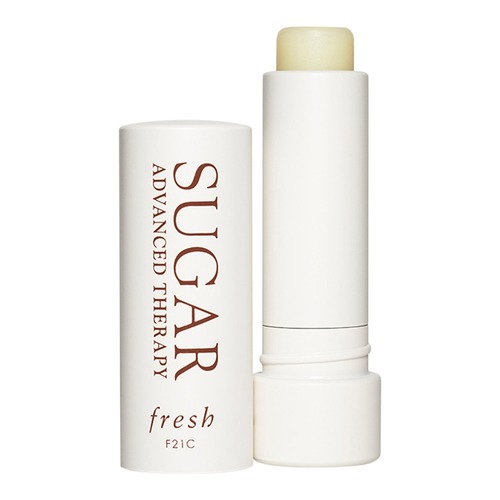 Sugar Lip Treatment Advanced Therapy
$37.00
Free Delivery above $40.00
About

Product Details: Sugar Lip Treatment Advanced Therapy is an ultra-nourishing lip treatment proven to significantly boost moisture, enhance volume, and improve the definition of the lip area.

Benefits

The Proof: Proven to keep lips moisturized for 24 hours Proven to immediately smooth the lips and significantly moisturize and enhance volume after just four weeks of use 100% noticed their lips were more moisturized, nourished, and supple 100% reported healthier-looking, softer, silkier lips 100% felt it protected their lips overnight, removed dry flakes, and improved dry lips 97% reported improved elasticity and smoothness around the lip area 93% felt it retexturized and visibly improved the overall appearance of their lips

Sea fennel helps to smooth fine lines and wrinkles and define the lip area.

Orange extract is rich with antioxidants that help protect the lips.

Apply throughout the day and before bedtime. Can be worn alone or as an age-defying base. For SPF protection, follow with your favorite Sugar Lip Treatment Sunscreen SPF 15.
All of our products are 100% authentic
ratings & reviews 2 reviews
Carissa
AWESOME
Love this lipbalm, the most moisturising I've used thus far! It healed my peeling, cracking lips in no time, and offers a protective layer in an air-conditioned room. I've restocked like four of them whenever Sephora's having sale :D It's also the only one I'll ever finish using lol. Wish it is more affordable though.
A.
Super hydrating, but a little pricey
I have tried many lipbalms, and this is the only one that I have actually finished using - three times now! I love how hydrating this lipbalm is, and it smells rather pleasant as well. My only issue with it is that the price is a little steep.