GUERLAIN
La Petite Robe Noire - Deliciously Shiny Lip Colour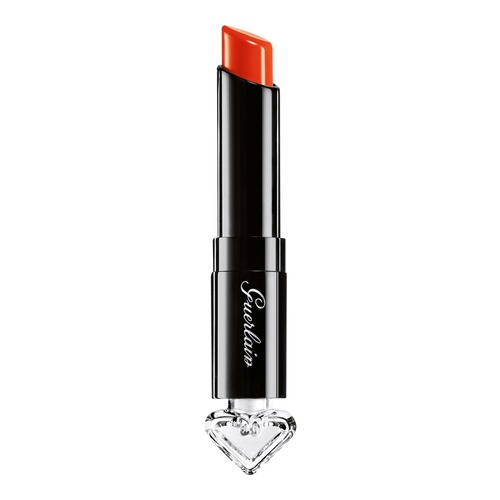 La Petite Robe Noire - Deliciously Shiny Lip Colour
$46.00
$46.00
$46.00
$46.00
$46.00
$46.00
$46.00
$46.00
$46.00
$46.00
$46.00
$46.00
$46.00
$46.00
$46.00
$46.00
$46.00
$46.00
$46.00
$46.00
$46.00
$46.00
$46.00
$46.00
$46.00
$46.00
$46.00
042 Fire Bow
069 Lilac Belt
071 Cashmere Hood
072 Rose Pompon
022 Red Bow Tie
016 Blush Bustier
065 Neon Pumps
011 Beige Lingerie
064 Pink Bangle
063 Pink Button
010 Apri-Coat
007 Black Perfecto
067 Cherry Cape
020 Poppy Cap
062 Floral Headband
013 Leather Blazer
003 Red Heels
041 Sun-Twin-Set
061 Pink Ballerina
068 Mauve Gloves
001 My First Lipstick
021 Red Teddy
060 Rose Ribbon
040 Coral Collar
015 Latte Lace
014 Toffee
002 Pink Tie
Free Delivery
About

La Petite Robe Noire Deliciously Shiny Lip Colour's innovative texture reveals lips' natural radiance while leaving them supple and smooth. Its lightweight formula delivers buildable coverage, thanks to its thin film: one layer to offer a glimpse of the sensual texture of the lips, and additional layers that create a dense and sophisticated finish. A blend of fine oils and a selection of "POP" pigments coated in a specific shine-boosting resin coat lips with an ultra-shiny finish for luminous colour.

Benefits

Lightweight, buildable coverage.
High-shine finish.
Delicately flavored and fragranced.

Apply one layer for a delicate halo of colour that offers a glimpse of the lips' sensual texture. Add additional coats for bolder colour as desired.
All of our products are 100% authentic
ratings & reviews 3 reviews
Melissa kamal
067 Cherry Cape - Cheerful Cherry Cape
I'm in love with this lip colour! I love that it's sheer, but you can build up the coverage as you please. So depending on my mood, I can have it light or slightly darker. My lips felt nice & moist. Bonus points as it survived breakfast & lunch with minimal touch up.
Ann lohann
062 Floral Headband - Beautiful
Love the color. It stays much longer than I expected without havin to touch up. Super moist which makes it so much ash to apply. It is abit pricey but worth worth the price. I know own 4 since it was launched in Sephora. 
Ann lohann
040 Coral Collar - So beautiful
I am one that don't believe in spending so much on a lipstick. Saw an advertisement and was sold by the look. I fell in love with it. The color is so pigmented and moist. Abit ex but I am going back for more colors. Love my purchase and so happy with my new lipstick