EDIT FILTERS
Original & Mineral
Frizzy Logic 50ml
S$39.00
Free Delivery above S$40.00
About

Fed up with the frizz due to humidity? We hear ya, and have just the product to help you reclaim control of your hair. Frizzy Logic's unique blend of native Australian ingredients including cold-pressed certified organic Argan Oil and Macadamia Oil helps to tame unruly hair while simultaneously smoothing it and giving it a glossy shine for salon worthy hair.

Benefits

Using plant extracts and oils, Frizzy Logic Shine Serum is 100% organic goodness for your hair. This product is sulphate free and does not contain parabens, MIT, propylene glycol, phthalates or triclosan. Never tested on animals.

Cyclopentasiloxane, Dimenthiconol, Cyclomethicone, Argania Spinosa Kernel (Argan) Oil, Macadamia Ternifolia Seed Oil, Phenoxyethanol, Ethylhexyl Methoxycinnamate, Vitamin E (Natural), Oenothera Biennis (Evening Primrose) Oil, Aloe Barbadenis (Vera) Leaf Extract, Utrtica Dioica (Nettle) Extract, Camellia Sinenis (Green Tea) Leaf Extract, Olea Europaea (Olive ) Extract, Parfum (Fragrance) Citric Acid.
All of our products are 100% authentic
Customer Reviews
76 reviews
* Luxola has changed to Sephora, as of 1 February 2016. Upasna
I love it!!
This was a pure trial and error product for me..i have greasy scalp but extremely dry hair which makes leave in serums very difficult to use..too much and the scalp gets greasy too less n it won't do anything for the dry hair...but this is such a great formula.....looks like oil but goes on silky smooth..doesnt weigh my hair down....i apply it over damp hair after i wash them and leave them in the head turban towel for another 15 mins then air dry....gives me amazing shine and reduces the dryness..i use it during the day as well in case i get flyways n frizziness.awesome!! highly recommended!! Jeanne
O&G Frizzy Logic
Though this product is on the pricey side, it is definitely worth the price. It is one of the best anti-frizz serums that I have tried. I apply it when my hair is damp, and it dries shiny. Definitely minimizes the frizz. When applying, be careful to use the right amounts though. It can weigh down your hair if too much is used. Half a dime size is sufficient for my hair. This product will last me a long time even though it is a small bottle. Katherine
Sikly soft
Was surprise silky soft of my hair apart from the anti-frizzy function. Not oily, non smell and easy to use. I coloured my hair using O&M too. Non worry about hair detangle with its spray conditioner. Mhean aka meremakeupmaniac
in love with this!
My hair tends to get very frizzy when I don't blowdry it and so I got this. At first I thought this is very expensive since it's housed in a petite bottle but you only need a small amount for application. It readily tames frizzy hair and smells heavenly! It's also not greasy – first time experiencing that with a anti-frizz product! Great buy! Gen
great shine
I use it more for the healthy shine it gives my hair, applied wet after a wash. Applied when my hair's dry - helps to tame flyaway strands. But it won't completely flatten/ tame frizz. Also love the fact that it doesn't feel super oily and a little goes a long way- so the bottle will last u quite some time !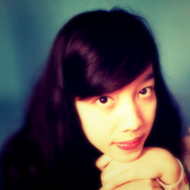 Anash
Frizz No More
The scent is fabulous. I use it on damp hair then brushing it with Tangle Teezer only from half till the end of the hair strands. The result is a very manageable and healthier looking crown. I love the fact that it consists of mostly natural and ingredients. Although the price is really steep for a small thing, it proves effective as frizz tamer. I'm using it frugally by combining a pea sized of this serum with 3-4 drops my homemade hair oil blend (macadamia, jojoba, camellia and argan oil). My virgin hair has never been better. Samantha
Love it!
Love everything about it! Reduces frizziness in hair, makes your hair smooth and glossy all day, and the smell is so amazing! You do have to experiment with the amount to use though, too much and its an oily mess, too little and the effects are not obvious. For reference, I use a 50cent coin amount for my bra length hair. Venassa lum
Super New Love!
My new Big Love!!! It's not sticky or gooey, and it moisturizes my hair just nicely. It doesn't leave a sticky oily feeling especially to my hands and hair. It helps with the fizz in this humidity ( my super small curly hair situation) and it smells heavenly. Smells a bit like coconut and yummy, the sort of smell when you're at the beach. It's a small bottle, but all you need is a little drop and it does lots. M
should have bought this way way earlier
I love this!! It's a tiny bottle, but truly truly a little goes a long way. I've had frizzy hair for years and this product worked its magic within one use. My hair was smoother, softer and smelt super awesome. Really love this and am so tempted to stock up on it!! Will definitely repurchase when I'm done. Or way before that. Mousey
Superb!
This is my third bottle, it's a wonderful product with a lovely smell. I used on my hair end after I blow dry my hair at night (it will not make your hair feel oily or look oily), next morning I find my hair a lot smoother and less frizzy!
Welcome Gorgeous!
Want more love?
Get 20% off
Subscribe to our newsletter:
*Code will be emailed immediately to the email entered after valid email submission.
Discount is unique to user only and is not valid for multiple email accounts
Luxola Singapore IS NOW
Sephora Singapore!
LX Insider members will automatically be enrolled into the Sephora Beauty Insider program, where you will continue to have access to beauty benefits. You can access your account here, by using your Luxola login details.
SHOP NOW