Sephora Collection
Heated Lash Curler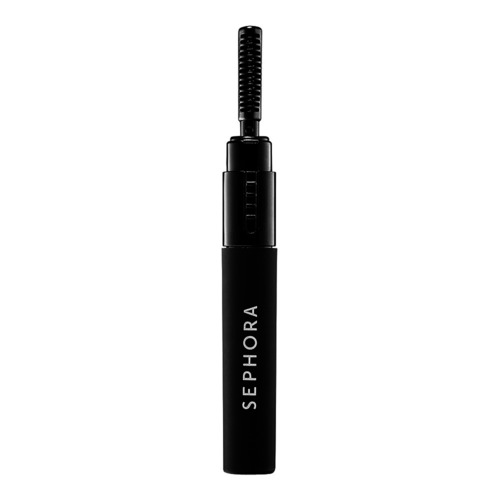 20% OFF
Heated Lash Curler
$36.00
$29.00
Free Delivery above $40.00
About

This compact curler adds an instant, extreme curve to lashes.

Benefits

Safe, sleek, and modern design is easy to use and fits perfectly to the shape of the eye
Pop the cover back on and it's ready to take anywhere

Turn on the switch and wait for the curler to heat up.
Start curling your lashes once the colour of the pad changes from red to clear.
Slide up the silver button to hold lashes in place.
Stay in the same position for 15 seconds before slide the button back down to remove your lashes.
Continue the process until you achieve desired curls.
All of our products are 100% authentic
ratings & reviews 2 reviews
Happyshopper
Could be better
Was looking for a quick method to curl my lashes. Saw this product and decided to try (i have tried other heated lash curler before therefore bought without much thought). However i spent a considerable amount of time trying to make my lashes curl up without much success. I guess the heat is too mild to shape the lashes but i would think that the mild heat will prevent any accidental burn on ur lid. In any case, using eyelash curler will be faster and more effective. 
Ying fang chin
So-so
Okay, I gotta say I'm not WOW by this product nor I'm extremely disappointed by it. I have long upper lashes but short lower lashes but my lower lashes kinda grew upwards so it always poke my eyes (how annoying). I didn't really see much difference when I use it on my upper lash but it somehow works on lower lash. This isn't a strong heated lash curler. It's gentle and save to use. I would probably use this for my lower lashes since it curls your lower lashes and made it easier to apply mascara. I would say it's probably useful for those with short lashes (esp lower lash). I still use the traditional eyelash curler to curl my upper lash though. Also, I do realize that if I use this everyday for a few weeks and stop, it kinda sets your lashes curled all the time.